LowRider™ perfusion concept engineered for high cell density cultivation in TFF mode
LowRider™ with bottom outlet and one or more aseptic connectors. The LowRider's is available in 3,200 and 5,700 and 13,000 ml Vessel Volume sizes. Fits your existing in-house perfusion setup / Process-Control-System and your preferred centrifugal or peristaltic pump and Hollow-Fiber-Filter (HFF) setup. The innovative Clio diaphragm pump from www.pumpcell.com is the only alternative able to keep the HFF clean from fouling, debris as to Clio's ability to control fluid velocities.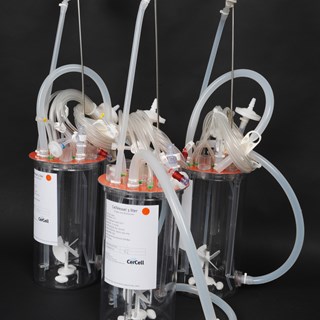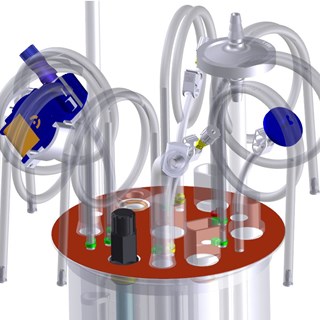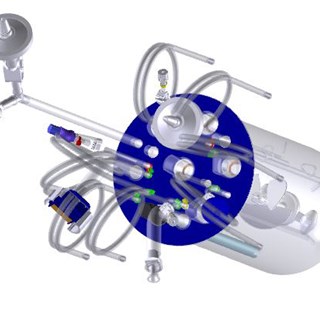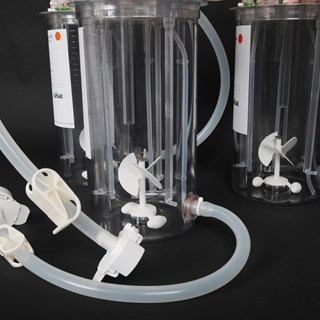 LowRider Perfusion-Ready-SUBs (PR-SUB) portfolio of customized CellVessel semi-continuous perfusion systems for mammalian cell cultivated in suspension. Take advantage of the centrifugal or peristaltic pumps you have in your lab for broth re-circulation.