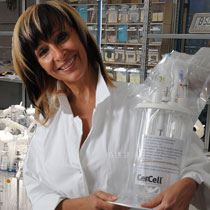 Let's design your preferred Single-Use-Bioreactor (SUB). No standard SUB will satisfy your needs anyway! Out of 5.000 different parts it should be possible to assemble a CerCell design specifically for you.
CerCell design and manufacture super customized CellMiscelatore™ Single-Use-Mixer (SUM). Suited for preparation of viral vectors, plasmid and mRNA production at any viscosity and thermal complixity.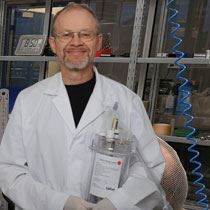 Tough Single-Use-Fermenter (SUF) up to 30 litre for microbial fermentation replacing old fashion glass/steel STR. Compatible with all Process-Control-System, classical sensors and super simple to install.