Increased production capacity
CerCell´s upgraded Clean-Room was installed 2020. The ever-increasing demand of customized products required facility expansion. Production was up and running again ultimo 2020. The Clean-Room is off course pressurized with filtered and tempered air.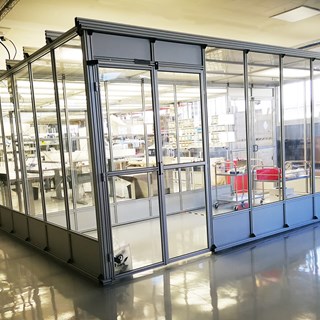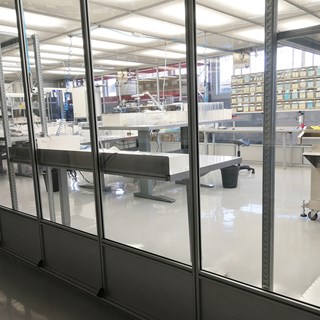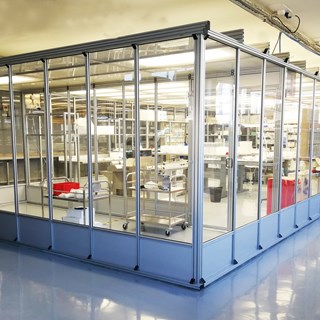 Pressurized air and water are needed ensuring all components are super clean before assembling.
The Japanese Anest-Iwata scroll compressor is unique as it operates 100% oil free. The compressed air is further dried and distributed through an all Stainless-Steel piping system. Cleaned with several membrane filters in series of which the final filters before the Clean-Room has 10 nm (0.01 µm) pores. 
City water being pre-filtered, passes a softener unit before the Evoqua RO unit processes / delivers ultra-clean water with conductivity of <10 µS/cm for component washing.
Per Stobbe – 2020